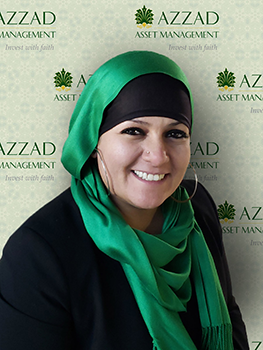 Amneh Carranza is the financial administrative assistant at Azzad Asset Management.
She provides support to the financial advisors with administrative tasks.
She also supports clients in answering basic questions and setting up meetings with their advisors.
She manages client information, including preparing forms, maintaining records and following up on paperwork.
Amneh previously worked in the Fairfax County Public School system as the student information assistant/registrar and is now expanding her knowledge and exploring the world of finance.
Amneh lives in Virginia with her husband and six kids.
During the winter months she likes to escape the cold and enjoy the sun on the Gulf side of Florida.