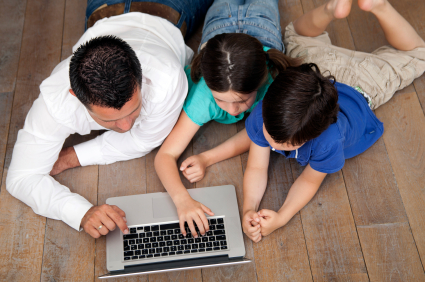 Getting Started
If you do not find the form you need, please call us for assistance at 888-862-9923.
Before opening your Ethical Wrap Account, please request and read and acknowledge our part 2A of our firm's Form ADV which includes the Wrap Brochure (Appendix 1) and sign an investment advisory agreement with us. These forms can be obtained by calling us at the number above.
These forms are saved in Adobe Acrobat PDF format. If you do not have Adobe Acrobat Reader installed on your computer, download it for free here.
Forms and Literature
Opening your Ethical Wrap Program account is a simple process.
As the first step, one of our advisors will send you a short quiz to learn your investing risk tolerance. Once you know your risk number, the advisor will help you understand your investing profile and risk tolerance.
Starting with your risk profile, we will assign you to one of our recommended asset allocation strategies. Next, you'll meet with your Azzad Asset Management financial advisor to review your plan, make any needed adjustments, and begin the process to open the appropriate accounts. We can work with you to transfer and consolidate accounts you may have with other firms.
As your financial situation changes, we encourage you to consult with your advisor on goals that are important to you, including planning for and stretching your assets through retirement, saving for children's education, estate planning, charitable giving, and any other financial needs.
You will be able to access your account online to view your performance, transaction history, holdings, statements and more.
Choose the form you need from the categories below. You will need to download the PDF to fill it out. When you're ready, you can upload it securely through our ShareFile account (click the button below) or send it by mail.Financial Planning QuestionnaireAccount Opening Form
Client Account Certification Form
IRA Rollover Certification Form
Investment Advisory Agreement (password required)
Schwab Wrap Fee Agreement (password required)
SIMPLE IRA Employee Certification
SIMPLE IRA Employer Certification
Corporate Account Certification Form
Qualified Retirement Plan Setup Form
Participant Qualified Plan Set up Form
Business Census Worksheet
Salary Deferral Form
Beneficiary Designation Form
Qualified Plan Investment Selection FormAccount Opening Form for Trusts
Client Account Certification Form for Trusts
Change Trustee on AccountAccount Transfer Form
Internal Account Transfer Form
FINRA Member Approval Form
Account Change Request Form
Electronic Funds Transfer Form
IRA Beneficiary Designation Change
Beneficiary IRA Account Amendment Form
IRA Distribution Form
Qualified Plan RMD Form
Transfer on Death Agreement
Funding Instructions
Withdrawal Request Form
IRA Disclosure Agreement
Roth IRA Disclosure Agreement
SIMPLE IRA Disclosure Agreement
5 Keys to Investing
Finding the Right Retirement Plan