Shariah Compliance and Governance
Azzad has three layers of Shariah governance as required by AAOIFI: an internal Shariah auditor, an active three-member Shariah advisory board, and an independent auditor.

At Azzad, we follow rules for Shariah governance established by AAOIFI, the Accounting and Auditing Organization for Islamic Financial Institutions. AAOIFI includes scholarly opinions from several Muslim schools of thought and is generally considered to be the gold standard for Islamic finance rules. Eighteen countries have adopted AAOIFI standards for their Islamic finance industries, and the Islamic finance authorities in another six countries issued guidelines for Shariah compliance derived from AAOIFI standards. Many banks, investment firms, capital market institutions, auditing firms, and training institutions also follow AAOIFI standards.
Following AAOIFI investing rules means we screen out companies that profit from interest, alcohol, tobacco, gambling, adult entertainment, insurance, and weapons. We also look at companies on a case-by-case basis and exclude some for human rights abuses or operating in an area of conflict. We remove companies with high debt ratios.
Azzad developed a proprietary screening tool that we call ISFA, the Islamic Screening and Filtering Application. Every potential investment considered by Azzad or one of our institutional portfolio management teams goes through ISFA to see if it passes the screens, fails them, or is flagged for more research.
THREE LAYERS OF SHARIAH COMPLIANCE
In addition to following the screening rules, we have three layers of Shariah compliance as required by AAOIFI:
An internal Shariah auditor
An active three-member Shariah advisory board
Annual independent verification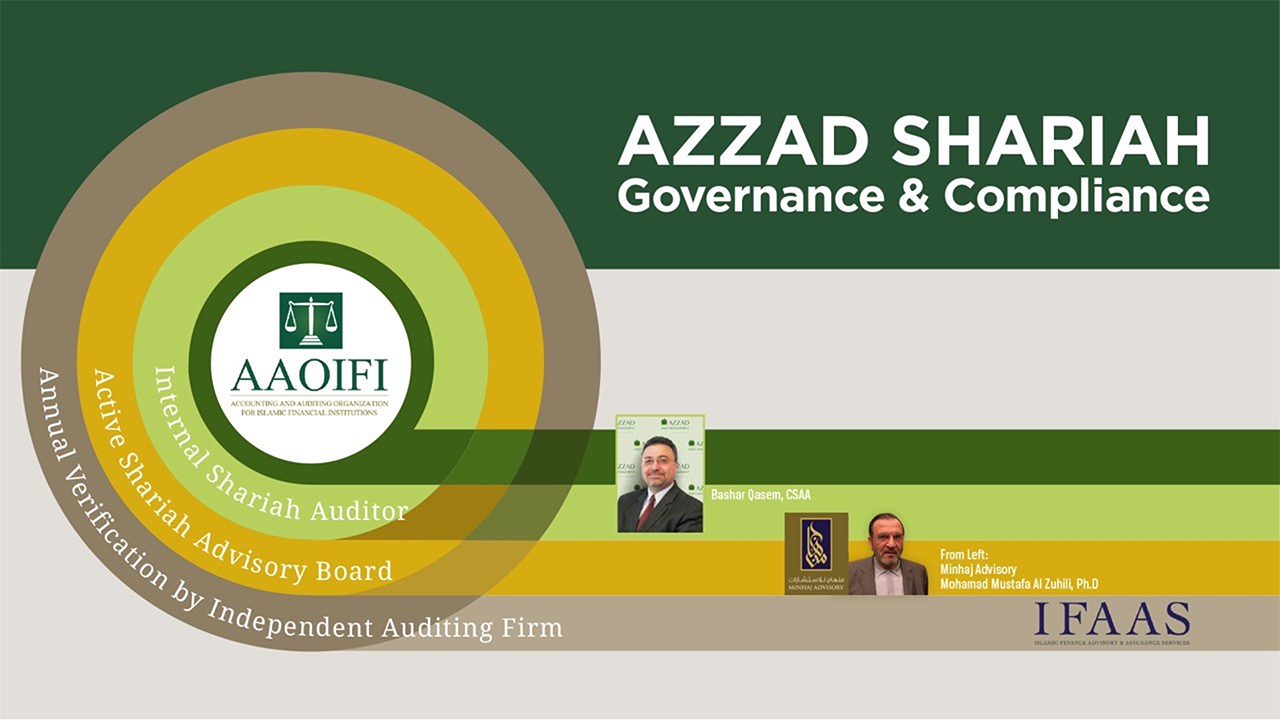 Azzad's CEO and founder, Bashar Qasem, is a Certified Shariah Advisor and Auditor (CSAA).
This certification is conferred by AAOIFI and denotes a high level of knowledge about Islamic finance and investing.
Bashar is one of only a handful of people in the U.S. to hold this certification.
In his capacity as the company's internal Shariah auditor, Bashar is involved in making decisions about the process for calculating clients' purification and zakah amounts as well as the screens for potential investments.
In accordance with AAOIFI requirements, Azzad has an active three-member Shariah advisory board, which provides guidance to the company on matters of Shariah compliance, reviews the process for calculating zakah and purification, and provides rulings on religious financial matters when there is no precedent from AAOIFI.
The board meets quarterly, and also provides rulings on an as-needed basis for special cases.
The responsibilities of the Shariah Advisory Board include:
Providing guidance to the company on Shariah compliance matters and helping to create a strong internal shariah compliance control system.
Ruling on religious financial matters for circumstances in which there is no precedent from AAOIFI.
Training Azzad employees on matters related to Islamic financial transactions.
Reviewing the method by which the company calculates zakah and purification amounts for clients.
Reviewing the annual Shariah compliance verification process.
Periodically conducting a Shariah compliance audit or overseeing such an audit by an external auditor.
Issuing an annual Shariah compliance statement.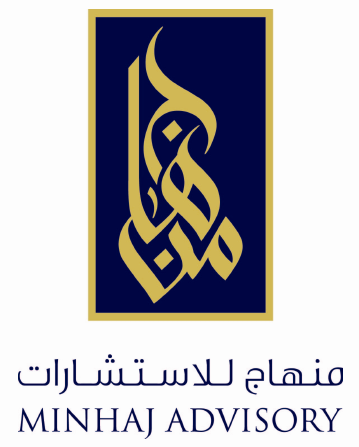 Minhaj Advisory is pioneering Islamic finance consulting group providing end-to-end Shariah advisory solutions. Serving the global Islamic Finance landscape, the firm is headquartered in Dubai.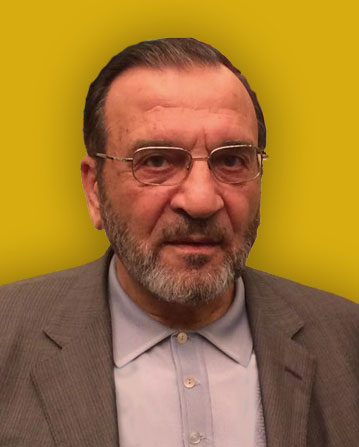 Mohamad Al Zuhili, Ph.D.​
Dr. Mohamad Al Zuhili holds a doctoral degree in comparative jurisprudence from Al-Azhar University in Cairo, Egypt. He is a founding member of the Assembly of Muslim Jurists of America (AMJA) and is chairman of the Permanent Committee of Legitimacy of the General Secretariat of Awqaf in Sharjah, UAE. He is dean emeritus of the faculty of shariah and Islamic studies at Sharjah University in UAE.
He joined Azzad's Shariah Advisory Board in October 2016.
Azzad hires an independent auditor to evaluate our internal Shariah verification procedures. The UK-based Islamic Finance Advisory and Assurance Services (IFAAS), which follows AAOIFI guidelines, performs this service each year.
After the first audit was completed in 2015, Azzad CEO Bashar Qasem said: "We do not make the rules for halal investing, but we are careful to follow them. For this reason, it was important for us to have an outside authority audit our policies and procedures."