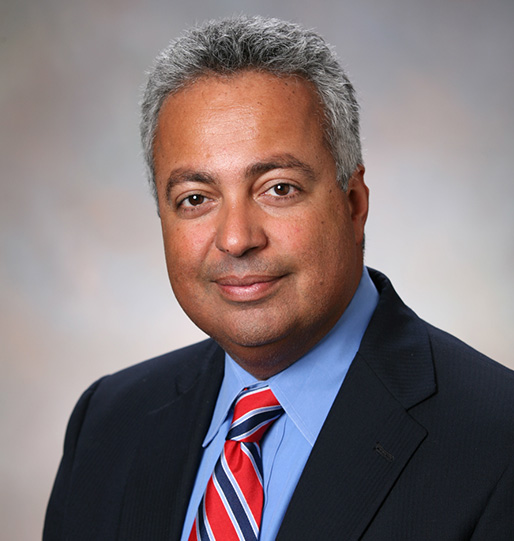 Federated Investment Management Company is a subsidiary of Federated Hermes, Inc., one of the largest investment managers in the United States. Federated provides comprehensive investment management to institutions and intermediaries including corporations, government entities, insurance companies, foundations and endowments, banks and broker/dealers. Federated Investment Management Company had $406.8 billion as of December 31, 2020 in total assets under management.
Ihab Salib serves as Senior Vice President, Senior Portfolio Manager and Head of the International Fixed-Income Group at Federated where he manages a variety of global portfolios spanning all sectors of international markets. He joined Federated's fixed-income team in 1999 and brings more than 20 years of investment experience to the Azzad Wise Capital Fund. At Federated, he was named portfolio manager in 2002 and head of the international fixed-income group at the beginning of 2007. Prior to joining Federated, he served as a senior global analyst for fixed-income and foreign-exchange securities for UBS Asset Management where he co-managed multi-currency global bond funds for large institutional clients.
Investment Approach
Federated's team serves as the subadviser to the Azzad Wise Capital Fund (WISEX), which represents the program's fixed-income (short-term bond) asset category. Investments are selected from a universe of fixed-income products passing Azzad's ethical halal screens.
The Azzad Wise Capital Fund pursues long-term income and capital preservation by investing primarily in Islamic bonds (sukuk), interest-free bank deposits and notes issued primarily by overseas banks in developing countries, and trade finance contracts. A small portion of the Fund's assets may be invested in dividend-yielding stocks. Using a thorough due diligence process, Federated's investment team seeks to identify fixed-income investments that are suitable for more conservative investors and in line with the Azzad investment philosophy. The Azzad philosophy does not condone charging or paying interest from lending, trading debt, money market instruments, futures contracts and currencies, based on the notion that financial transactions should be conducted on a fair and equitable basis for both borrower and financier.
Azzad makes no assurance that the manner in which Federated manages its assets in the Azzad Wise Capital Fund is the same as or entirely consistent with the manner in which it manages any of its other Funds or accounts. Fixed-income investing involves risks including loss of principal. Please request and read the Azzad Wise Capital Fund's prospectus before sending any money. Like all mutual funds, you may lose money investing in the Fund and there are fees, expenses and other important information you should understand before investing. To request a free copy of the Fund's prospectus, please call 888.862.9923 or download it here. The Azzad Funds are self distributed, Azzad Asset Management serves as their investment advisor.