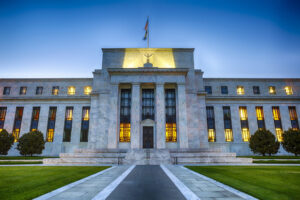 In mid-December, the Federal Reserve raised interest rates again, contributing to some of the whipsaw volatility we saw at the end of the year. As an investor, you may be wondering what you should do now. Consider these three things:
Review your portfolio
Does your asset allocation still match your time horizon, risk tolerance, and investment goals? If so, you might consider leaving things unchanged. It might not sound like a special strategy, but most people miss out on the long-term gains of the market by making moves at the wrong time.
Keep on keeping on
There will probably be more volatility in store. Embrace it. The S&P 500 stock index has become more turbulent in 12 of the last 14 tightening cycles, including this one. But that shouldn't mean a whole lot to a long-term investor. Ride the market's ups and downs, and you could be rewarded for your patience.
Diversify
Treasury bonds are most sensitive to movements in interest rates. As an alternative form of fixed income investment, consider high-quality trade finance investments and sukuk, both of which offer liquidity and diversification benefits in a rising rate environment. And for some serious diversification, it's hard to beat participation bank deposits, which have zero interest rate risk and still offer preservation of capital. All these instruments are accessible to investors through the Azzad Wise Capital Fund.
Of course, interest rates aren't the only factor that can affect your portfolio. Things like economic growth and the labor market are major contributors, as well. Both are these continue to look solid, which is the reason the Fed raised rates to begin with. Keep that in mind in the new year.