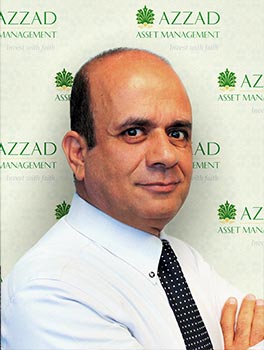 Jamal Elbarmil has served as the vice president of Azzad Asset Management since 2000 and as portfolio manager for the Azzad Funds since 2008.
He is responsible for the day-to-day management of the Azzad Funds' portfolios aided by a team of equity analysts.
He also sits on the Investment Committee at Azzad Asset Management.
Mr. Elbarmil has over 17 years of experience in the financial investment industry.
Prior to joining Azzad Asset Management, Mr. Elbarmil was Vice President of Technology for Information Policy & Administration, Inc. in Virginia where he supervised the development of software systems.
He holds a master's degree in information systems from American University in Washington, DC.
Mr. Elbarmil is a shareholder and investor in many of Azzad's investment portfolios including the Azzad Mutual Funds.
Please download and read Jamal's ADV Part 2B form.