We post a short market recap podcast each Monday, and an in-depth written market recap each quarter.
Dear Azzad Funds Shareholder,
The second quarter of 2021 saw all-time highs for major stock market indices, thanks to massive amounts of stimulus in the system along with the ongoing reopening of the global economy. Despite growing concerns over the more transmissible COVID-19 Delta variant, markets continue to expect a return to normalcy as well as an expectation of transitory inflation.
Should stock market investors be worried about all-time highs? It's best not to pay too much attention to returns in the short-term. History shows as the number of years you stay invested increases, the risk of losing money decreases.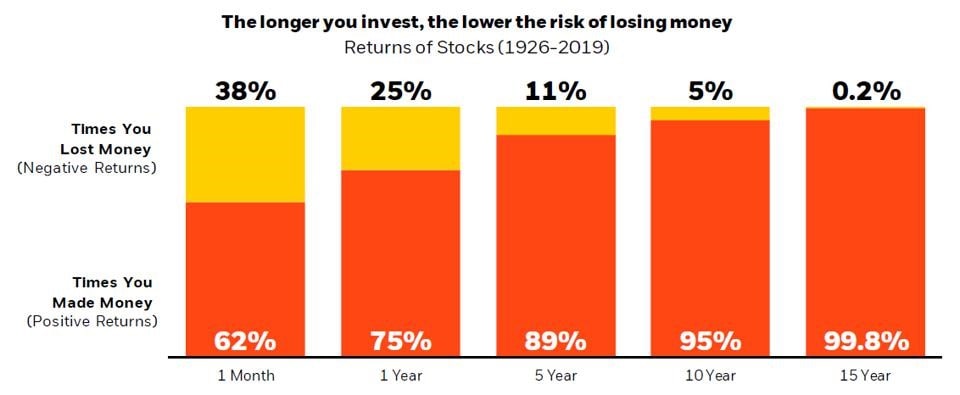 Sources: BlackRock; Morningstar. US Stocks represented by S&P 500 and the IA SBBI US Large Cap Index. Past performance is no guarantee of future results. This is for illustrative purposes only and not indicative of any investment. It is not possible to invest directly in an index. 
Prudent long-term investors should stay the course to take advantage of the market's tendency to go up over time. Stick to your plan, confident that patience is a virtue.
Thank you for your continued trust and investment.