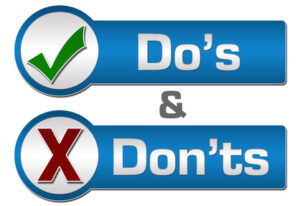 The end of the year will be here before you know it. Consider making the following IRA tips into New Year's resolutions and start 2019 on the right foot.
NOTE: If you're interested in starting a traditional 401(k), profit-sharing, or pension plan for year 2018, Azzad's deadline is December 1).
Check IRA and employer plan beneficiary forms.
If you got married or had a birth, adoption, or death in the family in 2018, your retirement plan beneficiary forms may need to be updated. Take the new year as a reminder  to look at the beneficiaries on your plans and make sure they're the ones you intend.
Don't forget contingent beneficiaries.
Although they're often overlooked, contingent beneficiaries are critical. They generally inherit the retirement plan if the primary beneficiary passes away before the retirement account owner. You should always have both a primary and contingent beneficiary named on your retirement accounts.
Review 2018 distribution reporting.
Most IRS reporting will be done in January 2019 for 2018. Check all Forms 1099-R for accuracy. Mistakes are not uncommon. There still may be time to correct these forms if the mistakes are caught early enough.
Make sure you receive your notification about RMDs for the upcoming year.
If you're 70½ or older in 2019, you'll need to confirm that your required minimum distribution calculation has been done correctly and that the 2018 year-end account balance is correct.
Make a prior-year IRA contribution for 2018.
If you're panicked about the end of the year, don't worry. You have some breathing room when it comes to 2018 IRA contributions. Prior-year IRA contributions are allowed. 2018 IRA and Roth IRA contributions can be made up until the tax-filing deadline, not including extensions.
Make an early IRA contribution for 2019.
Contributing on the earliest date possible for a year, January 1, rather than on the last date possible, April 15, generates 15½ months of extra investment returns on the contribution for the year. That higher balance then compounds over all future years until funds are withdrawn from the IRA. Doing this every year multiplies the effect. Making contributions as early in the year as possible instead of at the last minute can significantly increase an IRA's value by the time you retire.