Scout Investments (Scout) is a national investment management firm. It provides discretionary investment management services to registered and unregistered investment companies, institutional accounts, and individuals through separately managed accounts. Scout also provides model portfolios to financial intermediaries for use in unified managed accounts. Scout was formed in 2001 and is a wholly owned subsidiary of Carillon Tower Advisors, Inc., a subsidiary of Raymond James Financial, Inc. Scout's portfolio management team includes Michael Stack, CFA® and Angel Lupercio who are supported by a full team of research analysts. Scout managed approximately 26.7 billion as of 9/30/20.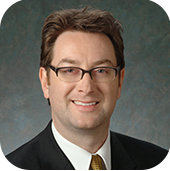 Michael has 18 years of investment management experience. Prior to joining Scout, he managed the European Equities Fund at Overseas Asset Management (OAM), an offshore investment firm based in Grand Cayman. Michael's experience includes assisting in the management of portfolios of European equity portfolios for U.S. Trust Company of New York in New York and London. Before U.S. Trust, Michael worked as a research analyst for a domestic brokerage house in Slovakia. Michael also worked in the fixed income operations of Lehman Brothers.
He earned his master's degree in business administration with a concentration in finance and international business from Columbia Business School in New York and his Bachelor of Commerce degree from University College Dublin. He is a CFA® charterholder and a member of the CFA Society Kansas City, as well as the CFA Institute.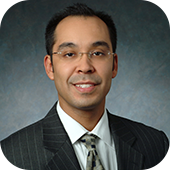 Angel is co-portfolio manager for the Scout International Fund. Prior to joining the firm in 2007, he was a senior associate analyst for A.G. Edwards & Sons with previous experience as an analyst with Bear Stearns. He has 14 years of financial industry experience. He earned his MBA in Finance from the Olin School of Business at Washington University and his Bachelor of Science in Business Administration from Rockhurst University.
He is a member of the CFA® Society of Kansas City.
Investment Approach
Scout manages the International model using its International Equity ADR Strategy. The portfolio consists primarily of American Depository Receipts or direct-listed equity securities, with market capitalizations greater than $10 billion, of established companies either domiciled outside the United States or whose primary business is conducted outside the United States. Of course, investments are chosen from a universe of securities passing Azzad's ethical screens. Scout's investment process combines a top-down global analysis with a bottom up security selection approach to construct a diversified portfolio. Their global analysis of prevailing economic market and political conditions drives investment themes as well as country and sector allocations. Fundamental analysis identifies quality companies with durable business models and sustainable competitive advantages.
Click here to read Scout's disclosure brochure (ADV Part 2A)
Azzad makes no assurance that the manner in which Scout manages its assets in the International model is the same as or entirely consistent with the manner in which it manages any of its other Funds or accounts. The International model consists namely of ADRs which involve risks including loss of principal. CFA is a trademark owned by CFA Institute.